Hot Weather Tips
Protect your child against hot vinyl padding, metal and plastic on the car seat.
Feel the seat and buckles before putting your child in it. In hot weather, lay a towel or cloth over the seat when not in use.
Never leave infants or children in a parked vehicle, even if the windows are partially open.
Even cool temperatures in the 60s can cause the temperature to rise well above 110° Fahrenheit inside your car. The inside temperature can rise almost 20 degrees within the first 10 minutes
Cold Weather Tips
Before strapping in your child, always remove excess clothing like puffy coats. They can prevent the straps from tightening enough to properly restrain your child in a car accident.

It's much safer to strap your child in first and then either cover them with a blanket or lay their coat on top of them like a blanket.

You can also buy a special car seat poncho that'll provide warmth without getting in between the straps and your child.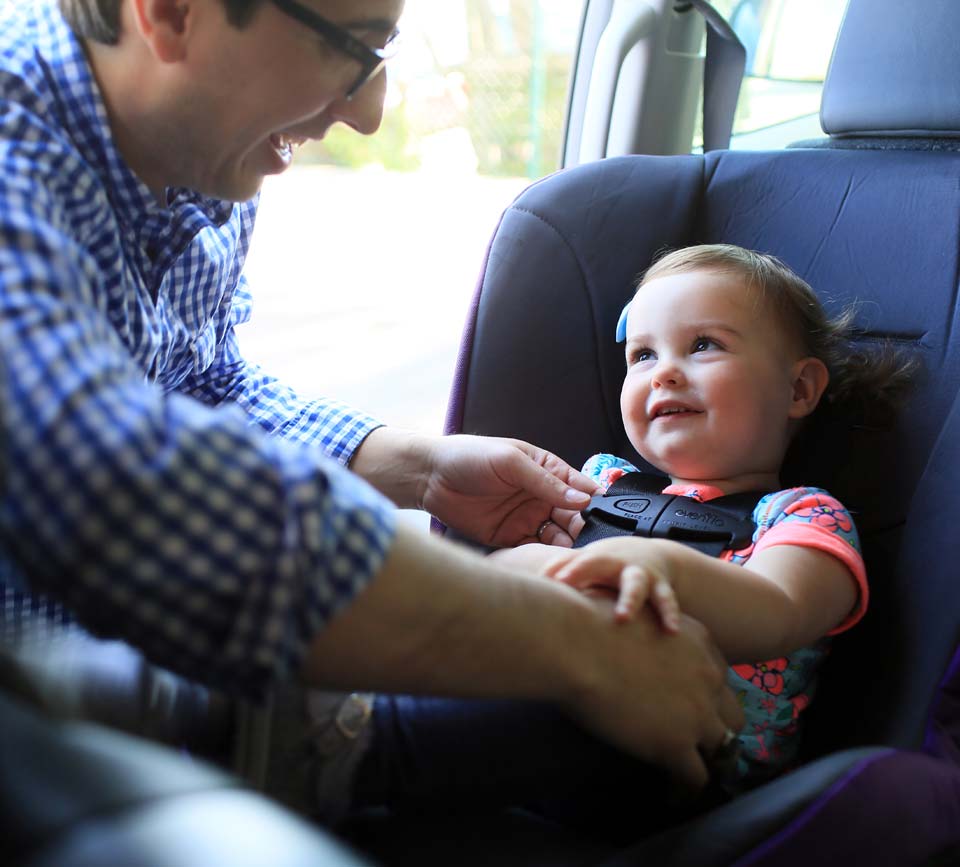 Make sure it stays tight
After miles on the road, is their car seat still in there correctly? Find out with these tips.